Sign up or login with your social network account
Forum rules
1 topic allowed for every LEGO city, town or universe. Everyone is welcome to reply on the shares of others!
Share your updates by show and tell or post your latest YouTube video update via the [media]<your video url>[/media] tag.

The "Show your LEGO city!"-board is international. Common rules apply, avoid bad language.
Site Admin
Posts: 579
Joined: Wed Jan 22, 2020 12:28 pm
Location: The Netherlands
My LEGO city name: Brickstow & Brickberry Springs
Contact:
Mama'sBricks

wrote:

↑

Wed May 27, 2020 11:51 am

(...) I hope you can pick the right area to keep all the things going! (...)
So, you've said this... This is were it shrunk to now: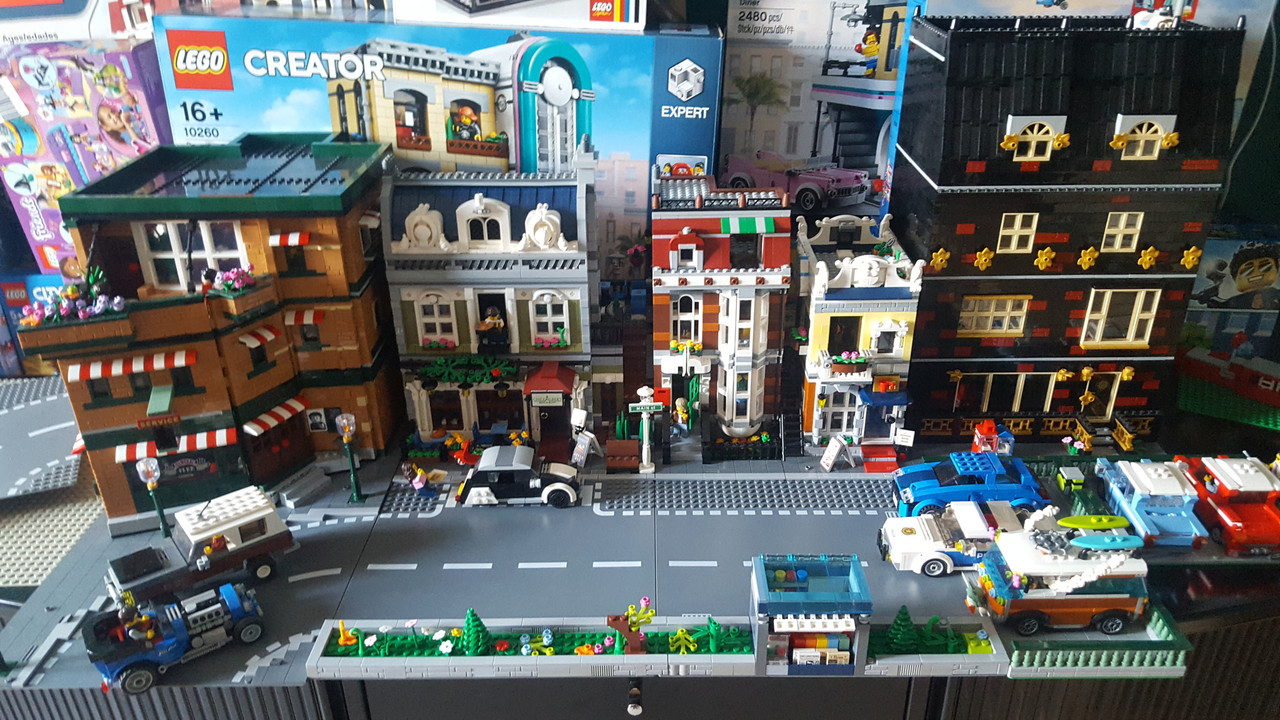 It was a massive emotional rollercoaster to decide what should go into boxes, and what could stay.
@Bricksterdam
gave me a nice tip, stating it is more original to keeps mocs and store away the modulars-we-see-everywhere for now.
So this is from left to right my Central Perk moc, my sigfig house, my 3-in-1 modular mod with a coffee shop and a moc which is still work-in-progress.
I have something big in mind for the new layout after the renovation is done, I will go more into detail to that later!
Founding father of this website.
| Are you up for the 2020 Giveaway contest!?
---
Brick
Posts: 410
Joined: Mon Jan 27, 2020 12:53 pm
My LEGO city name: Brickswijk aan Zee / Bricksterdam
Very curious what you have planned. And the Parisian can give you some space to MOC a new building while your other sets are boxed up before the renovation is finished
Sarcasm is my oxygen
---