Sign up or login with your social network account
Forum rules
The Brickstow community is founded to talk about LEGO. inappropriate language is not a part in that. Stay always on topic to keep things cozy! The Brickstow team will act if you behave inappropriate.
Brick
Posts: 410
Joined: Mon Jan 27, 2020 12:53 pm
My LEGO city name: Brickswijk aan Zee / Bricksterdam
Indeed taking a bit of a LEGO break for now, want to reorganise my LEGO room as well before getting back into it, unsure about keeping a built up city lay out as well over shelves with smaller displays and a bigger working space. In other words, do I really want to create a functional LEGO studio with better access to parts or do I keep struggling for space but have some fun with a city.
I have some pictures of ideas in my phone: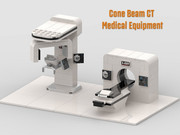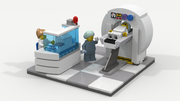 Sarcasm is my oxygen
Site Admin
Posts: 579
Joined: Wed Jan 22, 2020 12:28 pm
Location: The Netherlands
My LEGO city name: Brickstow & Brickberry Springs
Contact:
Wow those are nicely detailed details! Also really suited to create your own interpretation around this as a template, nice! My hospital set is still waiting for new parts to arrive, and prior to the arrival it seems better if I would take the time to order them somewhere in the near future..
But back to your moc, with detailed specialists rooms these would really pop out! Also, the bed triggeres me, since your original colour scheme I am also curious to what colour of bed coverage you will choose to balance with the build itself. Nice Pat!
Founding father of this website.
| Are you up for the 2020 Giveaway contest!?