Sign up or login with your social network account
Forum rules
De Brickstow community is opgericht om het over LEGO te hebben. Ongepast taalgebruik hoort daar niet bij. Blijf ten allen tijde binnen het onderwerp om het gezellig te houden! Het Brickstow team zal bij het overtreden van de gebruikelijke omgangsnormen optreden tegen de overtreders.
Site Admin
Posts: 579
Joined: Wed Jan 22, 2020 12:28 pm
Location: The Netherlands
My LEGO city name: Brickstow & Brickberry Springs
Contact:
Ik heb nog een projectje waarover ik wil delen, is bijna af. Een politieauto die lijkt op deze: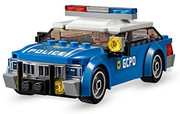 Dit is mijn eerste poging, ben zwaar ontevreden met de gefaalde wielbasis: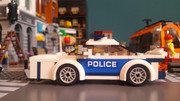 Founding father of this website.
| Are you up for the 2020 Giveaway contest!?
---