Sign up or login with your social network account
Forum rules
Everyone can start a topic, both Dutch and English topics are welcome / Iedereen kan een topic starten, Nederlands- en Engelstalige topics zijn welkom!
Site Admin
Posts: 579
Joined: Wed Jan 22, 2020 12:28 pm
Location: The Netherlands
My LEGO city name: Brickstow & Brickberry Springs
Contact:
TLG helps us spotting the fake from real websites with an infographic today: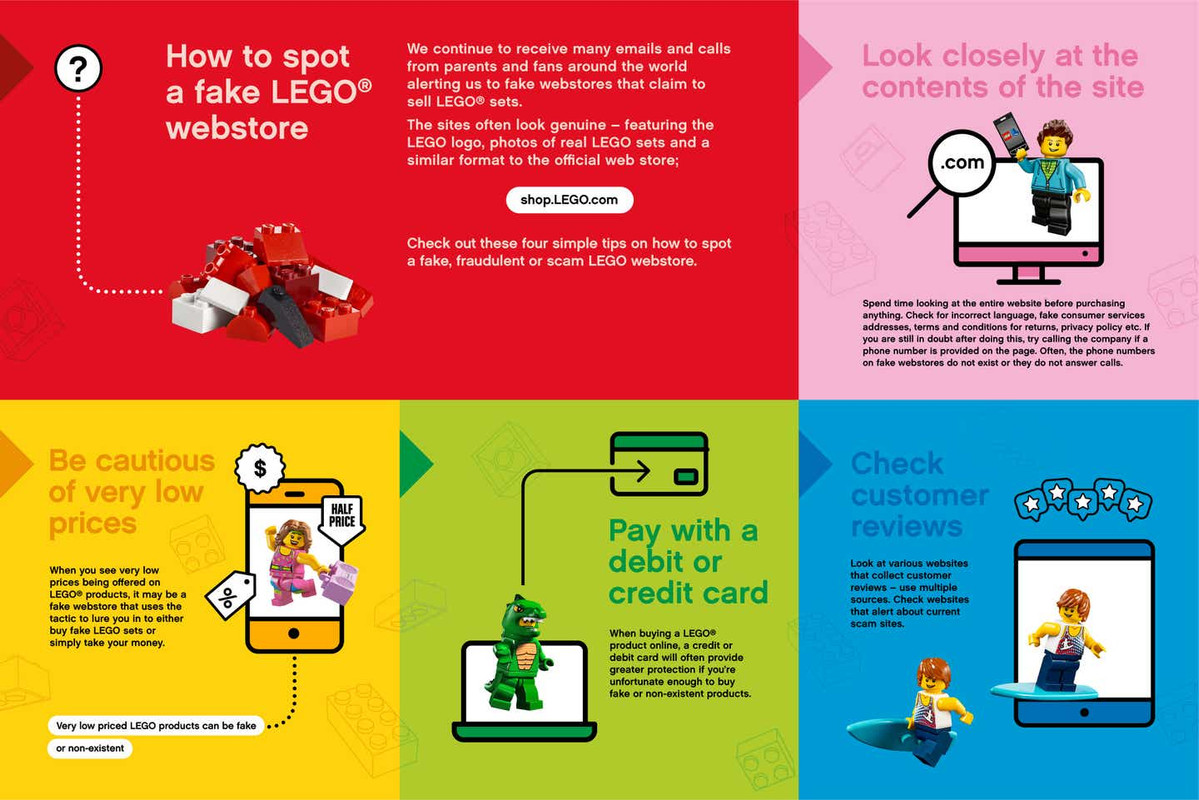 Read more here in the TLG News article.
On the one hand I think it is good to warn people for fraudulent websites. On the other hand.. if you fall into a trap you'll probably learn quickly right? AFOLs are not retarded right?