Sign up or login with your social network account
Forum rules
Everyone can start a topic, both Dutch and English topics are welcome / Iedereen kan een topic starten, Nederlands- en Engelstalige topics zijn welkom!
Site Admin
Posts: 579
Joined: Wed Jan 22, 2020 12:28 pm
Location: The Netherlands
My LEGO city name: Brickstow & Brickberry Springs
Contact:
VIP's on lego.com got a special email today regarding the announced Mos Eisley's Cantina. A screenshot from the Dutch language email: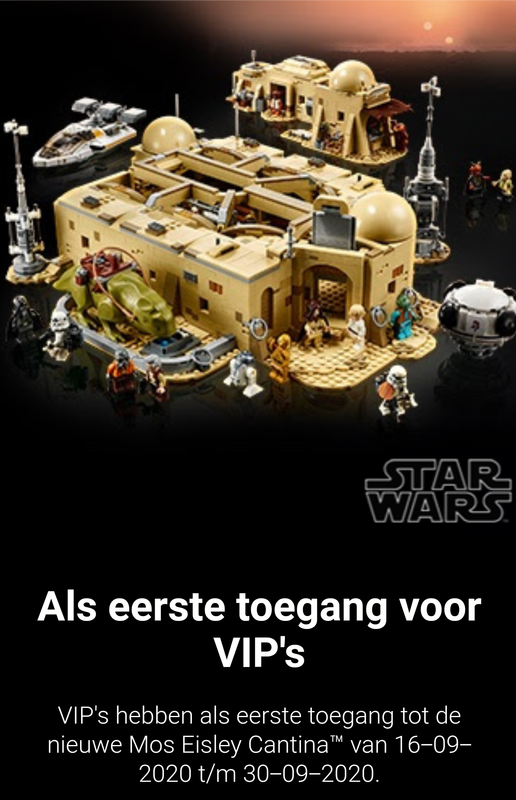 It says you get early access to ordering the set, but there is more! When you order it you will also receive a collectors edition Lightsabre thingy, which resembles the lightsabre of the little green superhero: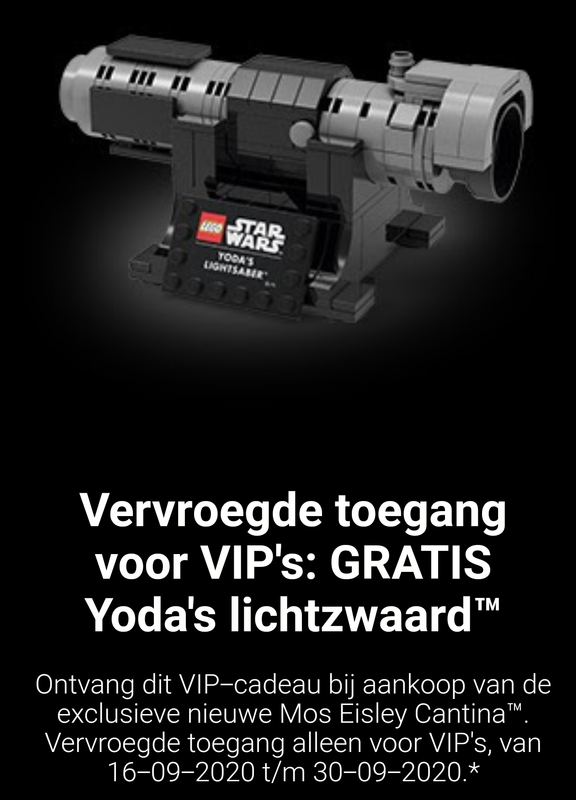 My take on both: amazed that there is another Star Wars set that does not contain a buttload of grey, and really funny to see the GWP containing a buttload of grey.
Star wars fans, how do you respond? Is this a must have?
Founding father of this website.
| Are you up for the 2020 Giveaway contest!?