October = Halloween month at Brickstow.com!
Posted: Sun Oct 11, 2020 2:21 pm
Yes yes it is! Halloween is comin' and offcourse I must first admit that it would totally crossed me if it wasn't for
@Bricksterdam
, our global moderator here who is TOTALLY into the creapy and the scary!
So next to LEGO releasing the 40423 Hayride set..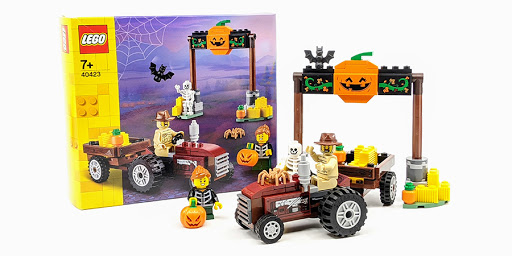 .. I myself got inspired by the theme and the current minifigures which you can get at the LEFO stores all over the globe I guess! And while being inspired I made this video today.
So, here we go! Let us dress up our community Halloween style! Share your themed mocs and mods here in this topic or throw up a new topic in the designated areas around the community boards!
Are you a Halloweener? Or is it not your holiday? Did you get the Hayride set, or did you skip it?